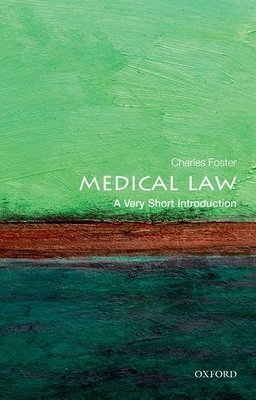 Medical Law (Paperback)
A Very Short Introduction (Very Short Introductions)
Oxford University Press, USA, 9780199660445, 144pp.
Publication Date: April 5, 2013
* Individual store prices may vary.
Description
Medical law touches on many of society's most hotly debated issues, from the status of the embryo to the withdrawal of life-sustaining treatment, and from assisted suicide to research on humans, organ transplantation, and the ownership of body parts. The media shines a glaring light on these and many other contentious medical questions, but as legal authority Charles Foster points out, camera flashes don't shed real light. To truly grasp these issues, Foster argues, you have to dive deep into the particular cases, and further, to the principles behind the cases. In this highly readable and entertaining book, Foster illuminates those principles, illustrating them with examples from many fascinating and notorious cases. He sheds light on such controversial and significant topics as clinical negligence, patient confidentiality, euthanasia, informed consent, abortion, in vitro fertilization, and much more. Whatever your interest in medical law--as a healthcare professional, policy-maker, law student, or just the concerned owner of a body--this Very Short Introduction it is essential reading.
About the Author
Charles Foster is a Fellow of Green Templeton College, University of Oxford, a tutor in medical law and ethics at the University of Oxford, and a barrister (practicing in medical law) at Outer Temple Chambers, London. His books include Human Dignity in Bioethics and Law and Choosing Life, Choosing Death: The Tyranny of Autonomy in Medical Law and Ethics.