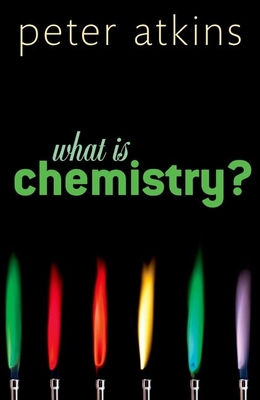 What Is Chemistry? (Hardcover)
Oxford University Press, USA, 9780199683987, 122pp.
Publication Date: November 1, 2013
Description
Most people remember chemistry from their schooldays as a subject that was largely incomprehensible. For many the topic was seen as being fact-rich but understanding-poor, smelly, and so far removed from the real world of events and pleasures that there seemed little point, except for the most introverted, in coming to terms with its grubby concepts, spells, recipes, and rules.
Peter Atkins wants to change all that. In What is Chemistry? he encourages us to look at chemistry anew, through a chemist's eyes, to understand its central concepts and to see how it contributes not only towards our material comfort, but also to human culture. He shows how chemistry provides the infrastructure of our world, through the chemical industry, the fuels of heating, power generation, and transport, as well as the fabrics of our clothing and furnishings.
By considering the remarkable achievements that chemistry has made, and examining its place between both physics and biology, Atkins presents a fascinating, clear, and rigorous exploration of the world of chemistry -- its structure, core concepts, and contributions.

About the Author
Peter Atkins is Fellow of Lincoln College, University of Oxford. He is the author of almost 60 books, which include the world-renowned textbook Physical Chemistry (published in its ninth edition in November 2009). His other textbooks include Inorganic Chemistry: Chemical Principles and Molecular Quantum Mechanics. He has also written a number of books for a general readership, including Galileo's Finger: The Ten Great Ideas of Science, The Periodic Kingdom, Molecules, and The Laws of Thermodynamics: A Very Short Introduction. He has been a visiting professor in France, Israel, New Zealand, and China, and continues to lecture widely throughout the world.
Advertisement