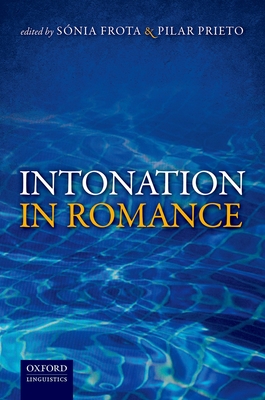 Intonation in Romance (Hardcover)
Oxford University Press, USA, 9780199685332, 400pp.
Publication Date: August 4, 2015
* Individual store prices may vary.
Description
This book offers the first comprehensive description of the prosody of nine Romance languages that takes into account internal dialectal variation. Teams of experts examine the prosody of Catalan, French, Friulian, Italian, Occitan, Portuguese, Romanian, Sardinian, and Spanish using the Autosegmental Metrical framework of intonational phonology and the Tones and Breaks Indices (ToBI) transcription system. The chapters all share a common methodology, based on a common Discourse Completion Task questionnaire, and provide extensive empirical data. The authors then analyse how intonation patterns work together with other grammatical means such as syntactic constructions and discourse particles in the linguistic marking of a varied set of sentence types and pragmatic meanings across Romance languages. The ToBI prosodic systems and annotations proposed for each language are based both on a phonological analysis of the target language as well as on the shared goal of using ToBI analyses that are comparable across Romance languages. This book will pave the way for more systematic typological comparisons of prosody across both Romance and non-Romance languages.

About the Author
Sonia Frota, Associate Professor, University of Lisbon, Pilar Prieto, ICREA Research Professor, Universitat Pompeu Fabra Sonia Frota is Associate Professor at the Department of Linguistics, and Director of the Laboratorio de Fonetica and of the Lisbon Baby Lab, University of Lisbon. Her research focuses on prosody in language, comprising phrasing, intonation, and rhythm, and the acquisition and development of prosody. She is interested in the properties of prosodic systems, the extent to which they vary across and within languages, and how they are acquired by infants. She also studies how prosodic cues may help bootstrapping the learning of language. Pilar Prieto is an ICREA Research Professor at the Department of Translation and Language Sciences at the Universitat Pompeu Fabra, Barcelona. Her main research interests focus on the description of how melody and prosody works in language and how it interacts with other types of linguistic knowledge such as pragmatics and syntax, as well as on the role of prosody and facial and manual gestures in the expression of linguistic meaning.
or
Not Currently Available for Direct Purchase