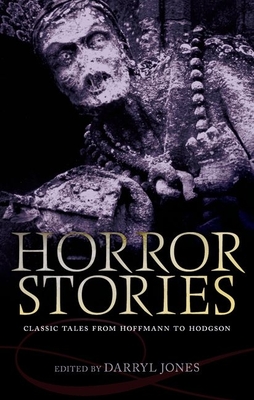 Horror Stories (Hardcover)
Classic Tales from Hoffmann to Hodgson (Oxford World's Classics)
Oxford University Press, USA, 9780199685431, 510pp.
Publication Date: October 1, 2014
Other Editions of This Title:
Paperback (12/25/2018)
* Individual store prices may vary.
Description
Human beings are the only species to have evolved the trait of emotional crying. We weep at tragedies in our lives and in those of others - remarkably even when they are fictional characters in film, opera, music, novels, and theatre. Why have we developed art forms - most powerfully, music - which move us to sadness and tears? This question forms the backdrop to Michael Trimble's discussion of emotional crying, its physiology, and its evolutionary implications. His exploration examines the connections with other distinctively human features: the development of language, self-consciousness, religious practices, and empathy. Neuroanatomy and neurophysiology of the brain have uncovered unique human characteristics; mirror neurones, for example, explain why we unconsciously imitate actions and behaviour. Whereas Nietzsche argued that artistic tragedy was born with the ancient Greeks, Trimble places its origins far earlier. His neurophysiological and evolutionary insights shed fascinating light onto this enigmatic part of our humanity.
About the Author
Darryl Jones has taught at Trinity College Dublin since 1994. Prior to this he taught in the University of Lodz, Poland. He has held Visiting Professorships at Dartmouth College, New Hampshire, Babes Bolyai University, Cluj, Transylvania, and Tongji University, Shanghai. He is the author or editor of twelve books, including Horror: A Thematic History in Fiction and Film (Arnold/OUP 2002), It Came From the 1950s!: Popular Culture, Popular Anxieties (with Elizabeth McCarthy and Bernice M. Murphy, Palgrave Macmillan 2011), and for Oxford World's Classics, M. R. James' Collected Ghost Stories (OUP, 2011, 2013), Arthur Conan Doyle's Gothic Tales (2016), and H. G. Wells' The War of the Worlds (2017) and The Island of Doctor Moreau (2017).
or
Not Currently Available for Direct Purchase