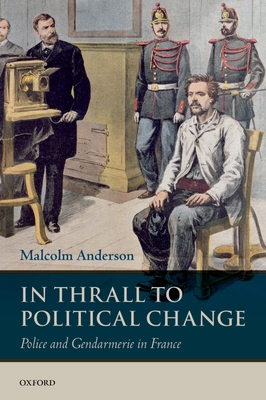 In Thrall to Political Change (Hardcover)
Police and Gendarmerie in France
OUP Oxford, 9780199693641, 496pp.
Publication Date: August 25, 2011
* Individual store prices may vary.
Description
In Thrall to Political Change is the first history of the French police and gendarmerie, for the period since the establishment of a democratic Republican regime in 1870 down to the present day. Based on archival material and on the vast amount of recent research by French scholars on the subject, it covers dramatic and often harrowing developments--anarchist and communist subversion, violent demonstrations and strikes, fascist threats, war and occupation, colonial conflicts and regime change--which have made policing in France troubled and controversial. As well as a chronological history, the book contains a thematic treatment of the police and the Republican regime (including the complex police-justice and police-military relations, the politics of police officials analyzing the charge of racism, politico-police scandals, and inequalities of policing), of major controversies (over political policing, municipal or central control of the police, and modernization), and of areas which pose problems for which there is no clear solution (use of force and police violence, police accountability, private security, and internationalization). In conclusion, the relations between the police and the public, and the place of the police in the political order are assessed.
In Thrall to Political Change is inter-disciplinary in approach using the academic literature in sociology, history, political science, criminal justice as well as the writings of police practitioners. The subject is placed in the context of international debates on policing, and the language used is free of jargon and the use, without explanation, of French terms. The bibliography and sources are a basic guide for further study of the subject.

About the Author
Malcolm Anderson is Professor Emeritus of Politics in the University of Edinburgh, and has held teaching posts in four UK universities and temporary teaching/research posts in France, Austria, Greece, Canada, and the US. He was Senior Fellow of the Centre of European Policy Studies until 2003 where he directed the program of Justice and Home Affairs. He has been an expert/consultant on many occasions including for the French Planning Commission, the House of Lords, the European Commission, and the Negotiation Support Unit for the Middle East Peace Process.