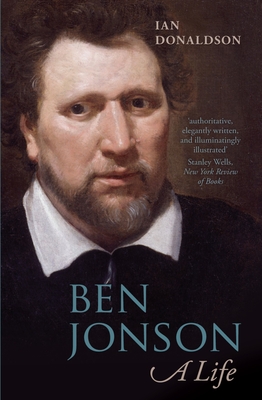 Ben Jonson (Paperback)
A Life
Oxford University Press, USA, 9780199697472, 533pp.
Publication Date: July 1, 2013
Other Editions of This Title:
Hardcover (1/13/2012)
* Individual store prices may vary.
Description
Ben Jonson was the greatest of Shakespeare's contemporaries. His fame rests not only on the numerous plays he had written, but on his achievements over three decades as principal masque-writer to the early Stuart court, where he had worked in creative, if at times stormy, collaboration with Inigo Jones. One of the most accomplished poets of the age, he was--in fact if not in title--the first Poet Laureate in England.
Ian Donaldson's new biography draws on freshly discovered writings by and about Ben Jonson, and locates his work within the social and intellectual contexts of his time. Donaldson depicts a life full of drama. Jonson's early satirical play, The Isle of Dogs, landed him in prison, and brought all theatrical activity in London to a temporary--and very nearly permanent--standstill. He was "almost at the gallows" for killing a fellow actor after a quarrel, and converted to Catholicism while awaiting execution. He supped with the Gunpowder conspirators on the eve of their planned coup at Westminster. After satirizing the Scots in Eastward Ho he was imprisoned again, and throughout his career was repeatedly interrogated about plays and poems thought to contain seditious or slanderous material. Throughout this lively biography, Donaldson provides the fullest picture available of Jonson's personal, political, spiritual, and intellectual interests, and he insightfully discusses all of Jonson's major poetry and drama, plus some newly discovered works.
Jonson emerges from this study as a more complex and volatile character than previously depicted, and as a writer whose work strikingly foresees the modern age.

About the Author
Ian Donaldson is Honorary Professorial Fellow in the School of Culture and Communication at the University of Melbourne. He has written many books on Jonson and is a General Editor, with David Bevington and Martin Butler, of the forthcoming seven-volume Cambridge Edition of the Works of Ben Jonson. An eminent scholar, Donaldson is a Fellow of the British Academy and past president of the Australian Academy of the Humanities.
or
Not Currently Available for Direct Purchase