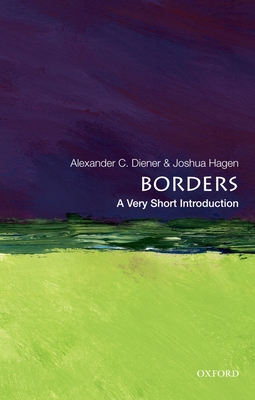 Borders (Paperback)
A Very Short Introduction (Very Short Introductions)
Oxford University Press, USA, 9780199731503, 152pp.
Publication Date: September 3, 2012
* Individual store prices may vary.
Description
Compelling and accessible, this Very Short Introduction challenges the perception of borders as passive lines on a map, revealing them instead to be integral forces in the economic, social, political, and environmental processes that shape our lives. Highlighting the historical development and continued relevance of borders, Alexander Diener and Joshua Hagen offer a powerful counterpoint to the idea of an imminent borderless world, underscoring the impact borders have on a range of issues, such as economic development, inter- and intra-state conflict, global terrorism, migration, nationalism, international law, environmental sustainability, and natural resource management. Diener and Hagen demonstrate how and why borders have been, are currently, and will undoubtedly remain hot topics across the social sciences and in the global headlines for years to come. This compact volume will appeal to a broad, interdisciplinary audience of scholars and students, including geographers, political scientists, anthropologists, sociologists, historians, international relations and law experts, as well as lay readers interested in understanding current events.

About the Author
Alexander C. Diener is an Assistant Professor of Geography at the University of Kansas. He is the author of One Homeland or Two?: Nationalization and Transnationalization of Mongolia's Kazakhs. Joshua Hagen is Professor of Geography at Marshall University. He is the co-editor of Borderlines and Borderlands: Political Oddities at the Edge of the National State (with Alexander C. Diener) and author of Preservation, Tourism and Nationalism: The Jewel of the German Past.