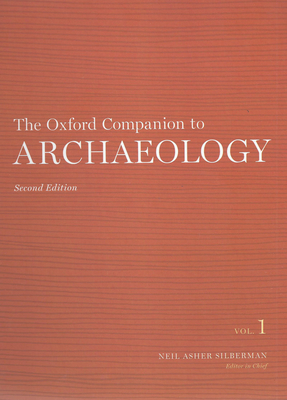 The Oxford Companion to Archaeology (Hardcover)
3-Volume Set
Oxford University Press, USA, 9780199735785, 2128pp.
Publication Date: October 12, 2012
* Individual store prices may vary.
Description
The second edition of The Oxford Companion to Archaeology is a thoroughly up-to-date resource with new entries exploring the many advances in the field since the first edition published in 1996. In 700 entries, the second edition provides thorough coverage to historical archaeology, the development of archaeology as a field of study, and the way the discipline works to explain the past. In addition to these theoretical entries, other entries describe the major excavations, discoveries, and innovations, from the discovery of the cave paintings at Lascaux to the deciphering of Egyptian hieroglyphics and the use of luminescence dating. Recent developments in methods and analytical techniques which have revolutionized the ways excavations are performed are also covered; as well as new areas within archeology, such as cultural tourism; and major new sites which have expanded our understanding of prehistory and human developments through time. In addition to significant expansion, first-edition entries have been thoroughly revised and updated to reflect the progress that has been made in the last decade and a half.

About the Author
Neil Asher Silberman is the Director of Programs at the Center for Heritage and Society, University of Massachusetts- Amherst and President of the ICOMOS International Scientific Committee on Interpretation and Presentation. The former director of the Ename Center for Public Archaeology and Heritage Presentation, Silberman has written nine books on archaeology, including David and Solomon: In Search of the Bible's Sacred Kings and the Roots of the Western Tradition (Free Press 2006), The Bible Unearthed: Archaeology's New Vision of Ancient Israel and the Origins of Its Sacred Texts (Free Press 2001; both co-written with Israel Finkelstein), and Heavenly Powers: Unraveling the Secret History of the Kabbalah (Putnam 1998).
or
Not Currently Available for Direct Purchase