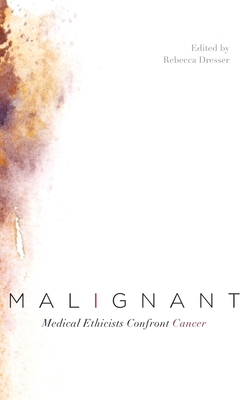 Malignant (Hardcover)
Medical Ethicists Confront Cancer
Oxford University Press, USA, 9780199757848, 236pp.
Publication Date: March 2, 2012
* Individual store prices may vary.
Description
"You have cancer." Words no one wants to hear, but heard by millions every year. Millions more hear the equally shattering news that a loved one has cancer. Both are life-changing messages. For the people writing this book, cancer was not only a personal crisis, it was also an education. Experts on medical ethics, personal experience with cancer showed them how little they understood of the real world of serious illness. Despite years of teaching and writing about treatment decision-making and patient autonomy, they were unprepared for many of the problems they faced. They discovered that the rights and wrongs of cancer care were more complicated than they had anticipated. Ethics outside the hospital walls took on unexpected significance as they discovered the astonishing generosity, and the unintentional cruelty, that cancer provokes in others. Cancer was a test of personal character, too, as patients accustomed to control became dependent on others and caregivers shouldered unfamiliar and difficult responsibilities. In chapters on cancer diagnosis, treatment choices, and research participation, the authors examine medical ethics from the personal point of view. In chapters on family caregiving, cancer interactions, and cancer support groups, they consider ethics outside the medical setting. In chapters on mortality and survivorship, they reflect on cancers personal moral teachings. Cancer is an unavoidable feature of modern life. Readers will come away with a deeper understanding of what it is like to have cancer, better equipped to respond to cancer in their own lives and the lives of others. The book also offers insights to doctors and nurses seeking to improve cancer treatment and to medical ethicists seeking to make their work more relevant to patients and caregivers.
About the Author
Rebecca Dresser is the Daniel Noyes Kirby Professor of Law and Professor of Ethics in Medicine at Washington University in St. Louis.