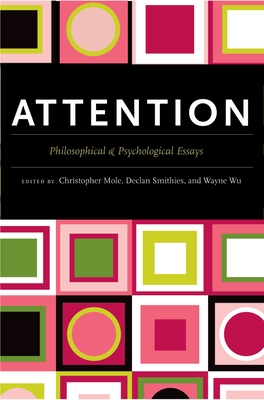 Attention: Philosophical and Psychological Essays (Hardcover)
Philosophical and Psychological Essays
Oxford University Press, USA, 9780199759231, 347pp.
Publication Date: July 28, 2011
* Individual store prices may vary.
or
Not Currently Available for Direct Purchase
Description
Attention has been studied in cognitive psychology for more than half a century, but until recently it was largely neglected in philosophy. Now, however, attention has been recognized by philosophers of mind as having an important role to play in our theories of consciousness and of cognition. At the same time, several recent developments in psychology have led psychologists to foundational questions about the nature of attention and its implementation in the brain. As a result there has been a convergence of interest in fundamental questions about attention.
This volume presents the latest thinking from the philosophers and psychologists who are working at the interface between these two disciplines. Its fourteen chapters contain detailed philosophical and scientific arguments about the nature and mechanisms of attention; the relationship between attention and consciousness; the role of attention in explaining reference, rational thought, and the control of action; the fundamental metaphysical status of attention, and the details of its implementation in the brain. These contributions combine ideas from phenomenology, neuroscience, cognitive psychology, and philosophy of mind to further our understanding of this centrally important mental phenomenon, and to bring to light the foundational questions that any satisfactory theory of attention will need to address.

About the Author
Christopher Mole teaches in the Department of Philosophy and in the Program in Cognitive Systems at the University of British Columbia, Vancouver. Declan Smithies teaches in the Department of Philosophy at the Ohio State University, and is a Postdoctoral Fellow at the Australian National University. Wayne Wu teaches in, and is Associate Director of the Center for the Neural Basis of Cognition at Carnegie Mellon University.
Advertisement