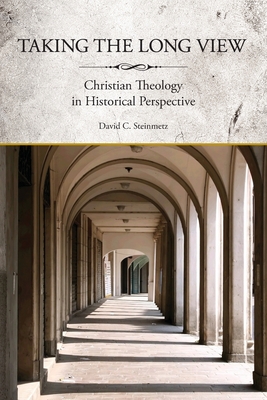 Taking the Long View: Christian Theology in Historical Perspective (Paperback)
Christian Theology in Historical Perspective
Oxford University Press, USA, 9780199768943, 187pp.
Publication Date: October 1, 2011
Description
Taking the Long View argues in a series of engagingly written essays that remembering the past is essential for men and women who want to function effectively in the present--for without some knowledge of their own past, neither individuals nor institutions know where they have been or where they are going. The book illustrates its thesis with tough-minded examples from the Church's life and thought, ranging from more abstract problems like the theoretical role of historical criticism to such painfully concrete issues as the commandment of Jesus to forgive unforgivable wrongs.

About the Author
David C. Steinmetz is the Amos Ragan Kearns Professor Emeritus of the History of Christianity, The Divinity School of Duke University, Chapel Hill, NC, US. He has also been a Visiting Professor at Harvard, Emory, and Notre Dame. He is the founding editor of Oxford Studies in Historical Theology and has published widely in late medieval and Reformation theology, including several pioneering studies in the history of biblical interpretation. He is a Fellow of the American Academy of Arts and Sciences and a recipient of the Distinguished Career Award of the American Society of Church History.
Advertisement