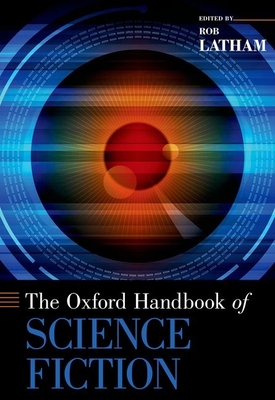 Oxford Handbook of Science Fiction
Hardcover

* Individual store prices may vary.
Description
The excitement of possible futures found in science fiction has long fired the human imagination, but the genre's acceptance by academe is relatively recent. No longer marginalized and fighting for respectability, science-fictional works are now studied alongside more traditional art forms. Tracing the capacious genre's birth, evolution, and impact across nations, time periods, subgenres, and media, The Oxford Handbook of Science Fiction offers an in-depth, comprehensive assessment of this robust area of scholarly inquiry and considers the future directions that will dictate the terms of the scholarly discourse.
The Handbook begins with a focus on questions of genre, covering topics such as critical history, keywords, narrative, the fantastic, and fandom. A subsequent section on media engages with film, television, comics, architecture, music, video games, and more. The genre's role in the convergence of art and everyday life animates a third section, which addresses topics such as UFOs,
Oxford University Press, USA, 9780199838844, 640pp.
Publication Date: October 1, 2014
About the Author
Rob Latham is Professor of English at the University of California, Riverside. He is the author of Consuming Youth: Vampires, Cyborgs, and the Culture of Consumption and a senior editor of the journal Science Fiction Studies.