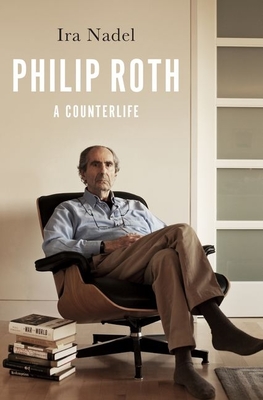 Philip Roth
A Counterlife
Hardcover

* Individual store prices may vary.
Description
This new biography of famed American novelist Philip Roth offers a full account of his development as a writer. Philip Roth was much more than a Jewish writer from Newark, as this new biography reveals. His life encompassed writing some of the most original novels in American literature, publishing censored writers from Eastern Europe, surviving less than satisfactory marriages, and developing friendships with a number of the most important writers of his time from Primo Levi and Milan Kundera to Isaac Bashevis Singer, Saul Bellow and Edna O'Brien. The winner of a Pulitzer Prize, National Book Award, and the Man Booker International Prize, Roth maintained a remarkable productivity throughout a career that spanned almost fifty years, creating 31 works. But beneath the success was illness, angst, and anxiety often masked from his readers. This biography, drawing on archives, interviews and his books, delves into the shaded world of Philip Roth to identify the ghosts, the character, and even identity of the man.

Oxford University Press, USA, 9780199846108, 576pp.
Publication Date: March 10, 2021
About the Author
Ira Nadel is Professor of English at the University of British Columbia, Vancouver and is the author of biographies of Leonard Cohen, Tom Stoppard, David Mamet and Leon Uris. He has also published Biography: Fiction Fact & Form, Joyce and the Jews and Modernism's Second Act, in addition to a Critical Companion to Philip Roth.