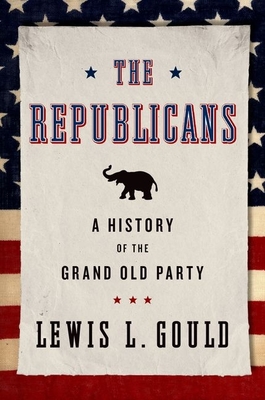 The Republicans
A History of the Grand Old Party
Paperback

* Individual store prices may vary.
Description
Lewis L. Gould's 2003 history of the Republican Party was a fast- paced account of Republican fortunes. The Republicans won praise for its even-handed, incisive analysis of Republican history, drawing on Gould's deep knowledge of the evolution of national political history and acute feel for the interplay of personalities and ideology. In this revised and updated edition, Gould extends this history, adding a new chapter on the George W. Bush presidency, the election of 2008, and the response of the Grand Old Party to Barack Obama. His narrative covers such contemporary figures as Newt Gingrich, Sarah Palin, and John McCain, as well as forgotten Republican leaders including James G. Blaine, Mark Hanna, Wendell Willkie, and Robert A. Taft. Contending that the historic Republican skepticism about the legitimacy of the Democratic Party has shaped American politics since the Civil War, Gould argues that the persistent flaw in the relations between the two parties has led the nation to the current crisis of stalemate and partisan bitterness. No other account of Republican history is as up-to-date, crammed with fascinating information, and ready to serve as an informed guide to today's partisan warfare. Lay readers and political junkies alike seeking the best book on Republican history will find what they are looking for in Gould's comprehensive volume.
Oxford University Press, USA, 9780199936625, 416pp.
Publication Date: September 26, 2014
About the Author
Lewis L. Gould is Eugene C. Barker Centennial Professor Emeritus in American History at the University of Texas at Austin and currently a Visiting Distinguished Professor at Monmouth College. He is the author of many political history books, including Theodore Roosevelt and The Modern American Presidency.