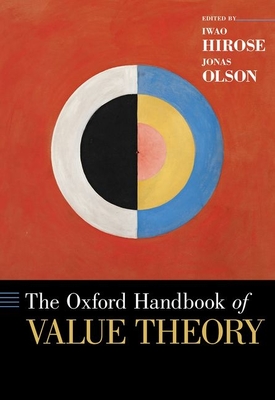 The Oxford Handbook of Value Theory (Hardcover)
Oxford University Press, USA, 9780199959303, 456pp.
Publication Date: May 1, 2015
Other Editions of This Title:
Paperback (10/1/2018)
* Individual store prices may vary.
Description
Value theory, or axiology, looks at what things are good or bad, how good or bad they are, and, most fundamentally, what it is for a thing to be good or bad. Questions about value and about what is valuable are important to moral philosophers, since most moral theories hold that we ought to promote the good (even if this is not the only thing we ought to do). This Handbook focuses on value theory as it pertains to ethics, broadly construed, and provides a comprehensive overview of contemporary debates pertaining not only to philosophy but also to other disciplines-most notably, political theory and economics. The Handbook's twenty-two newly commissioned chapters are divided into three parts. Part I: Foundations concerns fundamental and interrelated issues about the nature of value and distinctions between kinds of value. Part II: Structure concerns formal properties of value that bear on the possibilities of measuring and comparing value. Part III: Extensions, finally, considers specific topics, ranging from health to freedom, where questions of value figure prominently.

About the Author
Iwao Hirose is Associate Professor at the Philosophy Department and the School of Environment, McGill University. He is the author of Moral Aggregation (OUP, 2015), Egalitarianism (2015), and The Ethics of Health Care Rationing (with Greg Bognar, 2014). He is also editor of Weighing and Reasoning: Themes from the Philosophy of John Broome (with Andrew Reisner, OUP, 2015). Jonas Olson is Professor of Practical Philosophy at Stockholm University. He works mainly on value theory, metaethics, and the history of moral philosophy. He is the author of Moral Error Therory: History, Critique, Defence (OUP, 2014).
or
Not Currently Available for Direct Purchase