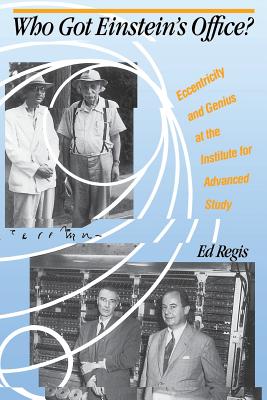 Who Got Einstein's Office? (Paperback)
Eccentricity And Genius At The Institute For Advanced Study
Basic Books, 9780201122787, 336pp.
Publication Date: January 22, 1988
* Individual store prices may vary.
Description
It was home to Einstein in decline, the place where Kurt Göedel starved himself in paranoid delusion, and where J. Robert Oppenheimer rode out his political persecution in the Director's mansion. It is the Institute for Advanced Study in Princeton, New Jersey; at one time or another, home to fourteen Nobel laureates, most of the great physicists and mathematicians of the modern era, and two of the most exciting developments in twentieth-century science—cellular automata and superstrings.Who Got Einstein's Office? tells for the first time the story of this secretive institution and of its fascinating personalities.
About the Author
Ed Regis, a frequent contributor to Omni magazine, is College Scholar at Western Maryland College. He is at work on a new book about extremely advanced science and technology.