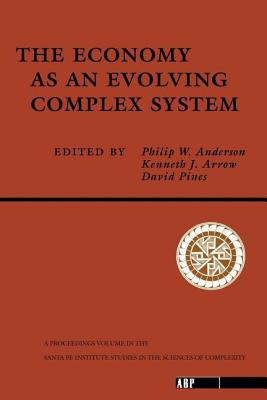 The Economy As An Evolving Complex System (Santa Fe Institute) (Paperback)
CRC Press, 9780201156850, 336pp.
Publication Date: January 1, 1988
Other Editions of This Title:
Hardcover (5/7/2019)
* Individual store prices may vary.
Description
This book proceeds from a meeting at the Santa Fe Institute where economists and physical and biological scientists came together to discuss a conceptual framework incorporating a more appropriate mathematics with a greatly strengthened capacity to deal simultaneously with multiple variables, nonlinearity, incomplete information and dynamical processes.
About the Author
David Pines is research professor of physics at the University of Illinois at Urbana-Champaign. He has made pioneering contributions to an understanding of many-body problems in condensed matter and nuclear physics, and to theoretical astrophysics. Editor of Perseus' Frontiers in Physics series and former editor of American Physical Society's Reviews of Modern Physics, Dr. Pines is a member of the National Academy of Sciences, the American Philosophical Society, a foreign member of the USSR Academy of Sciences, a fellow of the American Academy of Arts and Sciences, and of the American Association for the Advancement of Science. Dr. Pines has received a number of awards, including the Eugene Feenberg Memorial Medal for Contributions to Many-Body Theory; the P.A.M. Dirac Silver Medal for the Advancement of Theoretical Physics; and the Friemann Prize in Condensed Matter Physics.