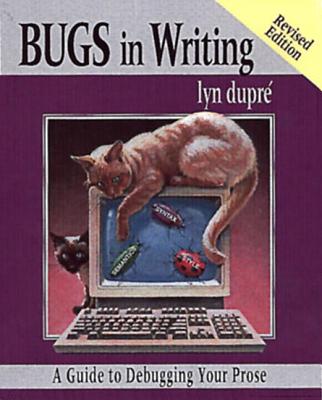 Bugs in Writing, Revised Edition (Paperback)
A Guide to Debugging Your Prose
Addison-Wesley Professional, 9780201379211, 704pp.
Publication Date: February 19, 1998
* Individual store prices may vary.
Description
How often does a book come along that has you laughing out loud as it improves your writing, especially of technical and scientific material? How often does a book on writing come out aimed at scientists, mathematicians, and computer specialists in the first place? How often does a book on grammar keep you turning the pages from pleasure? Never, you say? Then get this one. Jef Raskin professional writer and creator of the Apple Macintosh project As someone responsible for the creation of numerous bugs, literary and otherwise, I heartily recommend Lyn Dupr's exquisite book: a lucid guide to squishing bugs or, even better, exterminating them before they hatch. David C. Nagel President, AT&T Labs You can borrow my dictionary or steal my thesaurus. Just stay away from my copy of BUGS. Patrick Henry Winston Massachusetts Institute of Technology The quality of scientific and technical writing would increase considerably if this book were required reading for all authors. The Mathematica Journal Lyns style is wonderful: humorous, enjoyable, and incisive. I even liked the plot. Peter G. Neumann author of the Dupr?ved Computer-Related Risks Those of us who have worked with Lyn Du.
About the Author
Lyn Dupre was born in Manhattan, where her father was an editor for the Wall Street Journal, the Herald Tribune, and the New York Times, and her mother was the buyer for the Teacher's College Bookstore. She studied philosophy and law at Barnard College and at Cambridge University. She has had over 15 years of experience as a freelance copy editor and developmental editor, specializing in computer-science, science, and medical textbooks. She has edited over 400 books for various major publishers, and has worked for numerous academic institutions. She also works directly with graduate students and other authors to help them improve their writing. Lyn edits and writes during breaks from her serious work as a wood carver and photographer. She wrote BUGS in Writing under the close supervision of her cats, BB and Red. Her fondest hope is that the availability of this book will eliminate any future need for her work as a copy editor. 020137921XAB04062001
or
Not Currently Available for Direct Purchase