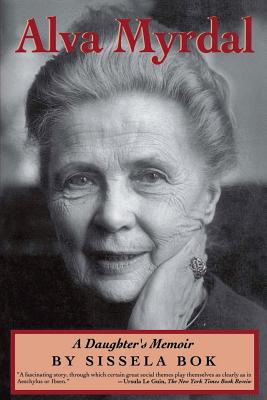 Alva Myrdal (Paperback)
A Daughter's Memoir
Basic Books, 9780201608151, 410pp.
Publication Date: September 21, 1992
* Individual store prices may vary.
Description
Alva Myrdal (1902-1986), diplomat, feminist, and one of the founders of the Swedish welfare state, exemplifies in her extraordinary life the joys, the sorrows, and the achievements of women in our time. Her daughter shows us with unflinching candor how Myrdal struggled to attain in her private life the freedom and opportunity which she won for millions of other women.
About the Author
Sissela Bok, Ph.D., who has taught philosophy at Brandeis University and ethics and decision making at the John F. Kennedy School of Government, is the author of Lying, Secrets, and A Strategy for Peace