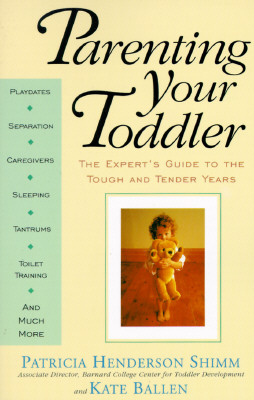 Parenting Your Toddler
The Expert's Guide To The Tough And Tender Years
Paperback

* Individual store prices may vary.
Description
The essential hand-holding guide to navigating the difficult toddler years--by one of the country's leading experts

Here is direct and wise guidance from a professional with over twenty years' experience at the highly regarded Barnard College Center for Toddler Development. In Parenting Your Toddler, Ballen and toddler expert Shimm offer help to parents on major issues like limit-setting; first-child syndrome; toilet training; taking a vacation without guilt; what to say when your two-year-old doesn't want you to leave for work; how to break up fights between children over toys; and how to know if your caregiver is good for your toddler. With an easy-to-use format that features useful anecdotes, checklists, and questions and answers, this authoritative guide will help you navigate the toddler years with solid, practical, and loving advice.
Da Capo Lifelong Books, 9780201622980, 256pp.
Publication Date: July 21, 1993
About the Author
Kate Ballen is an associate editor at Fortune Magazine. Patricia Henderson Shimm has run the Barnard College Center for Toddler Development--one of the few schools devoted to providing enriched educational experience for both young children and their families--for more than twenty years.