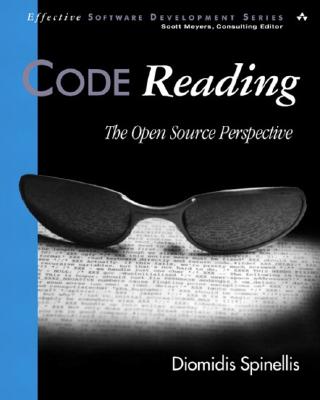 Code Reading
The Open Source Perspective [With CDROM] (Effective Software Development)
Paperback

* Individual store prices may vary.
Description
This book is a unique and essential reference that focuses upon the reading and comprehension of existing software code. While code reading is an important task faced by the vast majority of software developers, it has been virtually ignored as a discipline by existing refernces. The book fills this need with a practical presentation of all important code concepts, form, structure, and syntax that a developer is likely to encounter. The concepts are supported by examples taken from real-world open source software projects. The focus upon reading code (rather than developing and implementing programs from scratch) provides for a vastly increased breadth of coverage. The book covers anything related to code that is likely to appear before a software developer's eyes. This breadth, in conjunction with the book's practical orientation, makes it a must-have item for every software developer as a reference of first and last resort.
Addison Wesley Publishing Company, 9780201799408, 528pp.
Publication Date: May 27, 2003
About the Author
Diomidis Spinellis has been developing the concepts presented in this book since 1985, while also writing groundbreaking software applications and working on multimillion-line code bases. Spinellis holds an M.Eng. degree in software engineering and a Ph.D. in computer science from Imperial College London. Currently he is an associate professor in the Department of Management Science and Technology at the Athens University of Economics and Business.