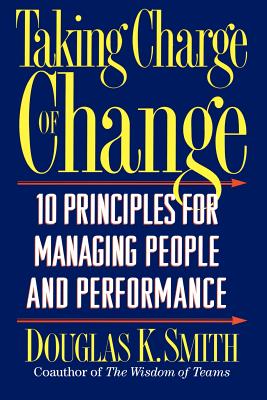 Taking Charge Of Change (Paperback)
Ten Principles For Managing People And Performance
Basic Books, 9780201916041, 336pp.
Publication Date: April 17, 1997
* Individual store prices may vary.
Description
Cooking up great ideas of how things ought to be is easy. Getting things to actually change is hard, especially in large, complex organizations. The meeting about "the new vision" goes over fine, then everyone drifts back to his or her office and nothing changes. This book provides the diagnostic tools managers need to assess their particular needs for change, and then the tool kit required to implement the changes one wants to see.
About the Author
Douglas K. Smith is a private consultant who has worked with such corporations as AmEx, Duracell, IBM, and Nabisco. Along with The Wisdom of Teams, his books include Fumbling the Future: How Xerox Invented Then Ignored the First Personal Computer. He holds a B.A. from Yale and a J.D. from Harvard. He lives in Millbrook, New York.