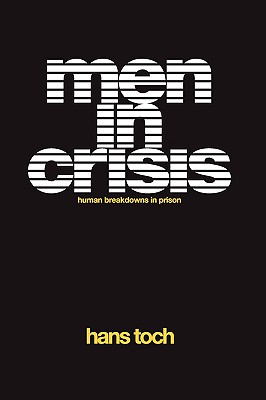 Men in Crisis
Human Breakdowns in Prison
Paperback

* Individual store prices may vary.
Description
This book is about human breakdown under stress. It is the first attempt comprehensively to map the variety of forms that despair can take, to reconstruct the ineffable shapes of human extremity as fully and faithfully as possible. Presenting the results of one of the largest studies ever undertaken, the book is based on well over 600 interviews (and related background material) dealing with the self-destructive acts of men and women in prison. It is thus also a portrait of the impact of incarceration, bringing to life the prison world as seen through the eyes of those who suffer in confinement. Hundreds of inmates, speaking in their own words, here present a firsthand view of their experience with all its nuances and pathos.
Following an introductory chapter on the scope and methods of the research, the first part of the book presents the major themes of coping that emerged from the study--the fundamental concerns of people under stress (potency, fear, need for support) as they are manifested in difficulties with the environment, with perception of the self and others, and with impulse management. Part Two takes up the questions of how typical are inmates who injure themselves and in what ways they differ from their peers--and major differences in risk and in themes of coping are shown to be related to age, sex, ethnic background, previous experiences with drugs and with personal violence, and incarceration in jails before sentence and in prisons. Part Three presents detailed psychological autopsies of men who ended their lives in prison cells, providing a convincing (and heart-rending) view of the process of human breakdown as it unfolds over time.
The book will be important not only to criminologists and penologists but also--and because of its profound general implications--to all those sociologists, psychiatrists, psychologists, social workers, and administrators of institutions who wish to understand and effectively to deal with the tragic problems of human breakdown.
"Hans Toch" is professor of psychology in the School of Criminal Justice at the University of Albany. He is an elected fellow of the American Psychological Association as well as the American Society of Criminology. He has been president of the American Association of Forensic Psychology. He was also the Project Co-Director of the Institute for the Study of Crime and Delinquency at Sacramento, California.
Aldine, 9780202309323, 340pp.
Publication Date: May 1, 2007
or
Not Currently Available for Direct Purchase