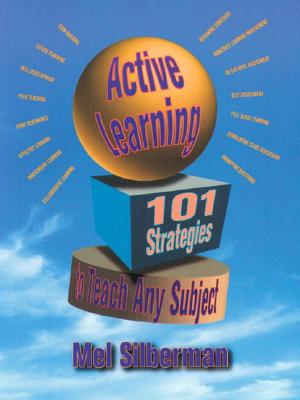 Active Learning: 101 Strategies to Teach Any Subject (Paperback)
101 Strategies to Teach Any Subject
Pearson, 9780205178667, 189pp.
Publication Date: March 1, 1996
* Individual store prices may vary.
or
Not Currently Available for Direct Purchase
Description
The only book to cover active learning in the middle or secondary classroom, this is a sourcebook of hundreds of instructional strategies to engage students in learning for any subject. KEY TOPICS: Specific, practical strategies include ways to get students active from the start through activities that build teamwork and immediately get them thinking about the subject matter. 101 activities include ice-breakers for the beginning of class, strategies for the middle of a lesson, and concluding exercises to foster student reflection and future application. In addition, these activities are designed to enliven learning, deepen understanding, and promote retention. Designed for the preservice and inservice teacher, this book is effective for anyone teaching in middle schools, high schools, colleges, and centers for adult education. For professionals working in middle school/secondary school education.
About the Author
Mel Silberman is a psychologist known internationally as a pioneer in the areas of interpersonal intelligence, active learning, and facilitation/consultation. As Professor of Adult and Organizational Development at Temple University, Mel has won two awards for his distinguished teaching. He is also President of Active Training, Princeton, N.J., a provider of products and seminars and publications in his areas of expertise. He has more than 30 years experience creating and honing techniques that inspire people to be people smart, learn faster and collaborate effectively.
Advertisement