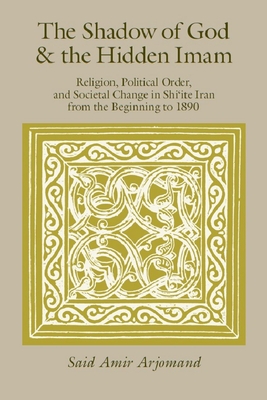 The Shadow of God and the Hidden Imam (Paperback)
Religion, Political Order, and Societal Change in Shi'ite Iran from the Beginning to 1890 (Publications of the Center for Middle Eastern Studies #17)
University of Chicago Press, 9780226027845, 368pp.
Publication Date: November 15, 2010
* Individual store prices may vary.
Description
Dismissing oversimplified and politically charged views of the politics of Shi'ite Islam, Said Amir Arjomand offers a richly researched sociological and historical study of Shi'ism and the political order of premodern Iran that exposes the roots of what became Khomeini's theocracy.
About the Author
Said Amir Arjomand is Distinguished Service Professor of Sociology at Stony Brook University. He is the author of The Turban for the Crown: The Islamic Revolution in Iran and After Khomeini: Iran Under His Successors, as well as the editor or coeditor of several books.