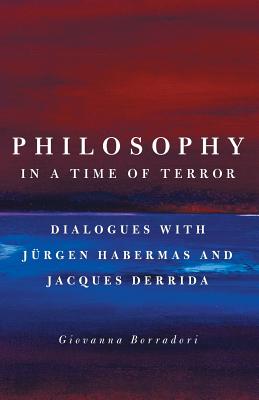 Philosophy in a Time of Terror
Dialogues with Jurgen Habermas and Jacques Derrida
Paperback

* Individual store prices may vary.
Description
The idea for Philosophy in a Time of Terror was born hours after the attacks on 9/11 and was realized just weeks later when Giovanna Borradori sat down with Jürgen Habermas and Jacques Derrida in New York City, in separate interviews, to evaluate the significance of the most destructive terrorist act ever perpetrated. This book marks an unprecedented encounter between two of the most influential thinkers of our age as here, for the first time, Habermas and Derrida overcome their mutual antagonism and agree to appear side by side. As the two philosophers disassemble and reassemble what we think we know about terrorism, they break from the familiar social and political rhetoric increasingly polarized between good and evil. In this process, we watch two of the greatest intellects of the century at work.
University of Chicago Press, 9780226066660, 224pp.
Publication Date: September 1, 2004
About the Author
Giovanna Borradori has taught philosophy at Milan Polytechnic and Vassar College. She is the editor of Recoding Metaphysics: The New Italian Philosophy and the author of Il Pensiero Post-Filosofico. Currently she lives in New York City.