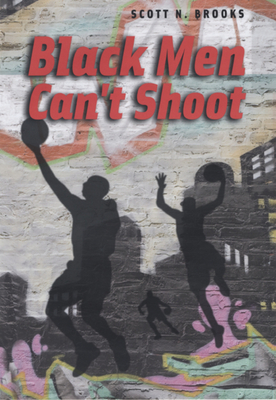 Black Men Can't Shoot (Hardcover)
University of Chicago Press, 9780226076034, 228pp.
Publication Date: June 22, 2009
* Individual store prices may vary.
or
Not Currently Available for Direct Purchase
Description
The myth of the natural black athlete is widespread, though it's usually talked about only when a sports commentator or celebrity embarrasses himself by bringing it up in public. Those gaffes are swiftly decried as racist, but apart from their link to the long history of ugly racial stereotypes about black peopleespecially menthey are also harmful because they obscure very real, hard-fought accomplishments. As"Black Men Can t Shoot "demonstrates, such successes on the basketball court don t happen just because of natural giftsinstead, they grow out of the long, tough, and unpredictable process of becoming a known player.
Scott Norman Brooks spent four years coaching summer league basketball in Philadelphia. And what he saw, heard, and felt working with the young black men on his team tells us much about how some kids are able to make the extraordinary journey from the ghetto to the NCAA. He tells the story of two young men, Jermaine and Ray, following them through their high school years and chronicling their breakthroughs and frustrations on the court as well as their troubles at home. "Black Men Can t Shoot" is a moving coming-of-age story that counters the belief that basketball only exploits kids and lures them into following empty dreamsand shows us that by playing ball, some of these young black men have already begun their education even before they get to college.

About the Author
Scott Norman Brooks is associate professor of sociology at the University of Missouri.
Praise For Black Men Can't Shoot…
"Scott was an average high school basketball player, but Black Men Can't Shoot is an all-star book. I couldn't put it down. It cracked me up, put me on edge, and reminded me why I love this game—Chuck, Jermaine, and Ray, the old heads and the young bulls. It's about the people."—Jason Kidd, nine-time NBA All-Star

"This is a smart and authentic book. It not only captures the feel of Philadelphia high school basketball; it provides acute and accurate insight into the minds of players. Although I'm on the other side, I learned something. Most importantly, it's a moving story that stays with you."—Fran Dunphy, Head Coach, Temple University

"Brooks makes clear how contingent the fate of these young men is on the step-by-step negotiation of multiple career steps and how many ways there are to fail. But he also offers a bright note to counter the endless tales of misery from the ghetto by showing us how many second and third and fourth chances there are to recover what seemed to be lost. Black Men Can't Shoot is compelling—you really want to know what will happen next, and I don't think anyone who starts to read this book will put it down until they get to the end."—Howard S. Becker, author of Outsiders

"Black Men Can't Shoot is carefully observed, ethnographically rich, and conceptually sophisticated—an original work of importance that provides a powerful eye on the world of black ghetto youth today. A must read for anyone wishing to understand."—Elijah Anderson, author of Streetwise

"Brooks represents Philly well. It's clear that he not only sat on the bench—he learned some things. His writing is right on the money. It took me back to my playing days and the relationships I've developed through basketball. From the gym to the playgrounds and uptown, Brooks lets you know what Philly ball is all about."—Lionel Simmons, third all-time leading NCAA scorer

"In this vivid depiction of the urban reality of grassroots basketball, Scott Brooks exhibits an insider's passion for the game, broad and deep knowledge of the local history and social context, and a real feel for the significance of basketball in Philly's black community. Along with offering important ideas about the relationship between race and sports, Black Men Can't Shoot is packed with genuine drama and intrigue making it one of those rare books that are both insightful and truly engaging."—Douglas Hartmann, author of Race, Culture, and the Revolt of the Black Athlete



"[Brooks] looks at the hopes and dreams of young inner-city black men he coached who aspired to play ball professionally. In true sociological tradition, he presents detailed information on members of the famed Blade Rodgers Neighborhood Development League, based on interviews with these athletes, their families, coaches, and other locals. While focusing on two athletes in particular, Brooks educates readers about a number of 'street' realities (e.g., the daily struggle for survival and basketball viewed as a way out of the ghetto). Demystifying certain racial stereotypes, Brooks explains that even God-given skills must be developed through hard work and dedication. His book is a worthy ethnographic text."—Library Journal


"Readers are taken into the world of two young basketball players battling the constraints of urban poverty and the subsequent challenges associated with using basketball as a means to rise above these constraints. . . . Brooks was able to gain access to a world that few outsiders experience or understand. Rich, detailed descriptions of events and settings, along with significant quotes by the players, coaches, parents, and other influential individuals in the young men''s lives, lend credibility and validity to the ethnography''s findings."—Choice

"A very entertaining, in depth look at the high school basketball scene in the Philadelphia area. . . . Basketball allows these kids to dream--it allows them to consider that they might have a future other than hanging out on the street corner. Consider it documentation of the transformative effects of hoops."
-Jeff Fox
Advertisement