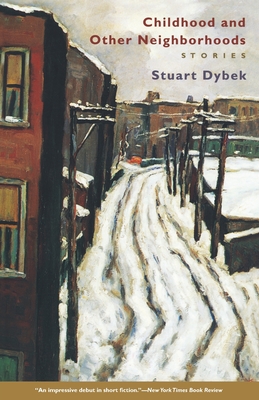 Childhood and Other Neighborhoods
Stories
Paperback

* Individual store prices may vary.
Description
In Stuart Dybek's Chicago, wonder lurks in unexpected places—in garbage-strewn alleys, gloomy basement apartments, abandoned rooms at the top of rickety stairs periodically rumbled by passing el trains. Transformed through the wide eyes of Dybek's adolescent heroes, these grimy urban backwaters become exotic landscapes of fear-filled possibility, of dreams not yet turned to nightmares. Chronicling what happens when Old World faith meets the dark side of the American dream, Dybek's poignant stories of coming of age in Chicago alternately appall, amaze, and just simply entertain.

University of Chicago Press, 9780226176581, 212pp.
Publication Date: October 15, 2003
About the Author
Born and raised on the southwest side of Chicago, Stuart Dybek teaches in the writing program at Western Michigan University. He is the author of a short story collection, The Coast of Chicago, and a book of poetry, Brass Knuckles, as well as the forthcoming fiction, I Sailed with Magellan, and a new collection of poetry, Streets in Their Own Ink. His award-winning poetry and fiction have appeared in numerous magazines, including The New Yorker, The Atlantic Monthly, Harper's, The Iowa Review, Antaeus, and Ploughshares.