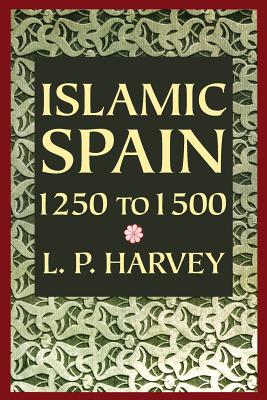 Islamic Spain, 1250 to 1500 (Paperback)
University of Chicago Press, 9780226319629, 386pp.
Publication Date: November 1, 1992
* Individual store prices may vary.
Description
This is a richly detailed account of Muslim life throughout the kingdoms of Spain, from the fall of Seville, which signaled the beginning of the retreat of Islam, to the Christian reconquest.

"Harvey not only examines the politics of the Nasrids, but also the Islamic communities in the Christian kingdoms of the peninsula. This innovative approach breaks new ground, enables the reader to appreciate the situation of all Spanish Muslims and is fully vindicated. . . . An absorbing and thoroughly informed narrative."—Richard Hitchcock, Times Higher Education Supplement

"L. P. Harvey has produced a beautifully written account of an enthralling subject."—Peter Linehan, The Observer

About the Author
L. P. Harvey was, until his retirement, head of the Department of Spanish and Spanish American Studies, King's College, University of London.