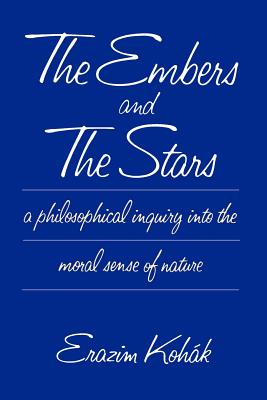 The Embers and the Stars (Paperback)
University of Chicago Press, 9780226450179, 284pp.
Publication Date: November 15, 1987
* Individual store prices may vary.
Description
"It is hard to put this profound book into a category. Despite the author's criticisms of Thoreau, it is more like Walden than any other book I have read. . . . The book makes great strides toward bringing the best insights from medieval philosophy and from contemporary environmental ethics together. Anyone interested in both of these areas must read this book."—Daniel A. Dombrowski, The Thomist

"Those who share Kohák's concern to understand nature as other than a mere resource or matter in motion will find his temporally oriented interpretation of nature instructive. It is here in particular that Kohák turns moments of experience to account philosophically, turning what we habitually overlook or avoid into an opportunity and basis for self-knowledge. This is an impassioned attempt to see the vital order of nature and the moral order of our humanity as one."—Ethics
About the Author
Erazim Kohák, professor of philosophy at Boston University, is the author of Ideas and Experience and The Embers and the Stars, published by the University of Chicago Press.