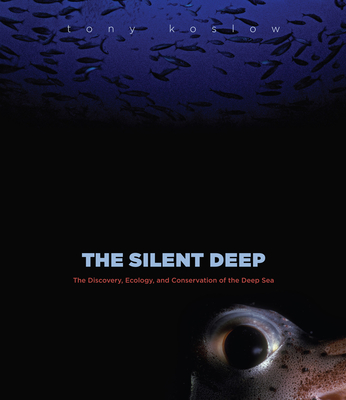 The Silent Deep (Paperback)
The Discovery, Ecology, and Conservation of the Deep Sea
University of Chicago Press, 9780226451268, 270pp.
Publication Date: May 1, 2009
* Individual store prices may vary.
Description
The Silent Deep tells the story of the exploration and discovery of the deep sea, the ecology of its diverse environments, and the impact of humans, highlighting the importance of global stewardship in keeping this delicate ecosystem alive and well. Written by world renowned deep-sea ecologist Tony Koslow, this book is a comprehensive and authoritative overview of the state of the deep sea today, accessible to anyone interested in ocean science, the story of scientific discovery, and conservation of the earth's most threatened ecosystems.
"Koslow deals a decisive blow to the notion that the deep sea can ever be immune from unregulated human activities. . . . The historical review of deep-sea biology is the most comprehensive I have ever read."--Adrian Glover, Times Literary Supplement
"Deeply informed by history and rendered in straightforward, careful prose."--Anthony Doerr, Boston Globe
"This beautifully produced book tells an urgent story with clarity and grace."--Choice
"Stands apart from other books about life in the abyss due to Tony Koslow's thoughtful accounts. . . . He] succeeds in painting a picture of the deep sea as an environment with inherent and threatened value."--Science
"Textbook depth on all aspects of deep-sea science and conservation. . . . An] exhaustively researched and referenced volume with a historical review stretching back to Socrates."--Mark Schrope, Nature
"An important textbook and viewpoint that is highly recommended for anyone with a professional or personal interest in deep-sea ecosystems."--Quarterly Review of Biology
About the Author
Tony Koslow is director of the California Cooperative Oceanic Fisheries Investigations program at Scripps Institution of Oceanography, University of California, San Diego in La Jolla, California.
or
Not Currently Available for Direct Purchase