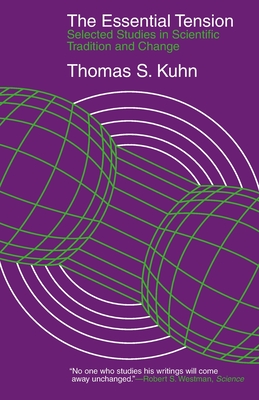 The Essential Tension (Paperback)
Selected Studies in Scientific Tradition and Change
University of Chicago Press, 9780226458069, 390pp.
Publication Date: March 15, 1979
* Individual store prices may vary.
Description
"Kuhn has the unmistakable address of a man, who, so far from wanting to score points, is anxious above all else to get at the truth of matters."—Sir Peter Medawar, Nature
About the Author
Thomas S. Kuhn (1922-1996) was professor emeritus of philosophy at the Massachusetts Institute of Technology. His many books include The Structure of Scientific Revolutions and Black-Body Theory and the Quantum Discontinuity, 1894-1912, both published by the University of Chicago Press.