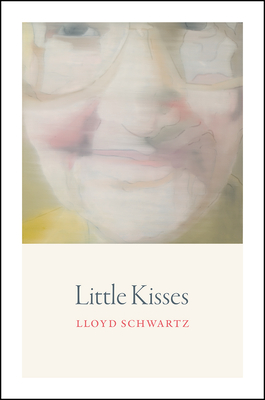 Little Kisses (Phoenix Poets) (Paperback)
University of Chicago Press, 9780226458274, 78pp.
Publication Date: April 3, 2017
* Individual store prices may vary.
Description
Called "the master of the poetic one-liner" by the New York Times, acclaimed poet and critic Lloyd Schwartz takes his characteristic tragicomic view of life to some unexpected and disturbing places in this, his fourth book of poetry. Here are poignant and comic poems about personal loss—the mysterious disappearance of his oldest friend, his mother's failing memory, a precious gold ring gone missing—along with uneasy love poems and poems about family, identity, travel, and art with all of its potentially recuperative power. Humane, deeply moving, and curiously hopeful, these poems are distinguished by their unsentimental but heartbreaking tenderness, pitch-perfect ear for dialogue, formal surprises, and exuberant sense of humor.
About the Author
Lloyd Schwartz is the Frederick S. Troy Professor of English at the University of Massachusetts Boston, the commentator on classical music and the visual arts for National Public Radio's Fresh Air, and a noted Elizabeth Bishop scholar. In 1994, he was awarded the Pulitzer Prize for Criticism. His books of poetry include Cairo Traffic and Goodnight, Gracie, both also published by the University of Chicago Press.
Praise For Little Kisses (Phoenix Poets)…
"There's a dreaminess to the collection...the sense of conversations with people from prior parts of life in moments just before waking."
— Boston Globe
"In his poetry, Schwartz creates a warm and likable persona who uses verse as a means of dealing with a difficult world. Reading Little Kisses is reassuring – and that is a valuable attribute given the times we are living in."
 
— The Arts Fuse
"Despite the sometimes-grave themes, [the collection] is uplifting and joyous. All in all, it is a very lively mix of poems that move with subtlety, wisdom, good humor, and sly erudition. There is great musicality here and lots of rewarding lyrical surprises."
 
— Consequence Magazine
"A major poet with a gentle, comic soul"
— Roger Rosenblatt