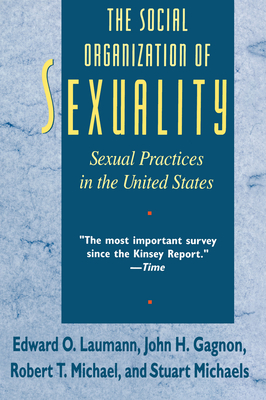 The Social Organization of Sexuality (Paperback)
Sexual Practices in the United States
University of Chicago Press, 9780226470207, 750pp.
Publication Date: December 15, 2000
* Individual store prices may vary.
Description
The Social Organization of Sexuality reports the complete results of the nation's most comprehensive representative survey of sexual practices in the general adult population of the United States. This highly detailed portrait of sex in America and its social context and implications has established a new and original scientific orientation to the study of sexual behavior. "The most comprehensive U.S. sex survey ever." -USA Today "The findings from this survey, the first in decades to provide detailed insights about the sexual behavior of a representative sample of Americans, will have a profound impact on how policy makers tackle a number of pressing health problems." -Alison Bass, The Boston Globe "A fat, sophisticated, and sperm-freezingly serious volume. . . . This book is not in the business of giving us a good time. It is in the business of asking three thousand four hundred and thirty-two other people whether they had a good time, and exactly what they did to make it so good." -Anthony Lane, The New Yorker New York Times Book Review Notable Book of the Year.
About the Author
Edward O. Laumann is the George Herbert Mead Distinguished Service Professor in the Department of Sociology at the University of Chicago.

John H. Gagnon is the Distinguished Professor of Sociology, Emeritus, at the State University of New York, Stony Brook.

Robert T. Michael is the Eliakim Hastings Moore Distinguished Service Professor and dean of the Harris Graduate School of Public Policy Studies at the University of Chicago.

Stuart Michaels was the project manager of the NHSLS suvey and is currently adjunct clinical professor in the Department of Public Health and Epidemiology at the University of Paris XI, France.