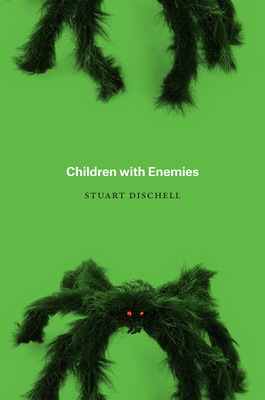 Children with Enemies (Phoenix Poets) (Paperback)
University of Chicago Press, 9780226498591, 72pp.
Publication Date: September 21, 2017
* Individual store prices may vary.
Description
There is a gentleness in the midst of savagery in Stuart Dischell's fifth full-length collection of poetry. These poems are ever aware of the momentary grace of the present and the fleeting histories that precede the instants of time. Part elegist, part fabulist, part absurdist, Dischell writes at the edges of imagination, memory, and experience. By turns outwardly social and inwardly reflective, comic and remorseful, the beautifully crafted poems of Children with Enemies transfigure dread with a reluctant wisdom and come alive to the confusions and implications of what it means to be human.
About the Author
Stuart Dischell teaches in the MFA Program in Creative Writing at the University of North Carolina at Greensboro. He is the author of Good Hope Road, Evenings & Avenues, Dig Safe, and Backwards Days.
Praise For Children with Enemies (Phoenix Poets)…
"Dischell elevates ordinary moments in these poems of deep attention and patient detail . . . Earnest without being cloying, Dischell writes as if he's thumbing through a photo album, wishing to fill in the missing details just outside each frame."
— Publishers Weekly
"Compassion has always been the constant currency of Stuart Dischell's remarkable poetry. Children with Enemies embraces our mortality and passage even as it celebrates those protean reckonings required of human lives. Dischell's poems are poignant, amused, deeply weathered and heroic in their capacity for a timeless forgiving. This new collection exhibits a raw tenderness and poised generosity so breathtaking, so remarkable it borders on genius."
— David St. John
"No one whose poetry I would rather read—on either my best days or my worst—than Stuart Dischell.  No one whose voice is tuned so soulfully to the mysteries of our smallest gestures, the microtones of our heroic minutes, the wit it takes to love our years. The long-awaited Children with Enemies moves me, and tells me plenty about what condition my condition is in—mastery has never seemed so fresh, forgiving, and charmed."
— David Rivard
or
Not Currently Available for Direct Purchase