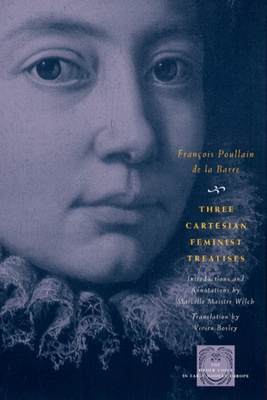 Three Cartesian Feminist Treatises (The Other Voice in Early Modern Europe)
Hardcover

* Individual store prices may vary.
Description
One of the most radical feminist theorists in Europe before the nineteenth century, François Poullain de la Barre (1647-1723) was a man way ahead of his time. Applying Cartesian principles to "the Woman Question," Poullain demonstrated by rational deduction that the supposedly "self-evident" inequality of the sexes was nothing more than unfounded prejudice.

Poullain published three books (anonymously) on this topic in the 1670s, all of which are included in English translation in this volume. In On the Equality of the Two Sexes he argued that the supposedly "natural" inferiority of women was culturally produced. To help women recognize and combat this prejudice, Poullain advocated a modern, enlightened feminine education in On the Education of Ladies. Finally, since his contemporaries largely ignored Poullain's writings, he offered a rebuttal to his own arguments in On the Excellence of Men—a rebuttal that he promptly countered, strengthening his original positions.

A truly modern feminist, Poullain laid the intellectual groundwork for the women's liberation movement centuries before it happened.
University of Chicago Press, 9780226676531, 366pp.
Publication Date: December 1, 2002
About the Author
Marcelle Maistre Welch is a professor of French in the Department of Modern Languages at Florida International University.

Vivien Bosley is an associate professor of French in the Department of Modern Languages and Cultural Studies at the University of Alberta.
or
Not Currently Available for Direct Purchase