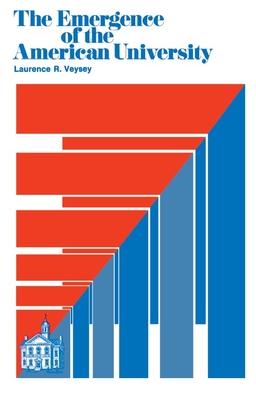 The Emergence of the American University (Paperback)
University of Chicago Press, 9780226854564, 520pp.
Publication Date: March 15, 1970
* Individual store prices may vary.
Description
The American university of today is the product of a sudden, mainly unplanned period of development at the close of the nineteenth and the beginning of the twentieth centuries. At that time the university, and with it a recognizably modern style of academic life, emerged to eclipse the older, religiously oriented college. Precedents, formal and informal, were then set which have affected the soul of professor, student, and academic administrator ever since.

What did the men living in this formative period want the American university to become? How did they differ in defining the ideal university? And why did the institution acquire a form that only partially corresponded with these definitions? These are the questions Mr. Veysey seeks to answer.
Praise For The Emergence of the American University…
"This magisterial book carved such a wide swath of intellectual real estate when it came out in 1965 that few have dared to follow its path. Veysey wrote this book during the free-spending, post-Sputnik heyday of American higher education, when government investment in students and institutions spurred growth unmatched before or since in academe. Veysey looked closely and skeptically at the conflicting ideas that were muzzled and muffled when universities were founded at the turn of the century, and he showed that those conflicts — between utility and belletrism, between research and teaching — continued to smolder, and sometimes flare, afterward. They still burn today, and that makes this brilliant book as useful as it ever was."
— Leonard Cassuto
"Fifty years later, the ideas Veysey developed in two years of white-hot scholarly intensity continue to shape our basic understanding of academe."
— Chronicle of Higher Education