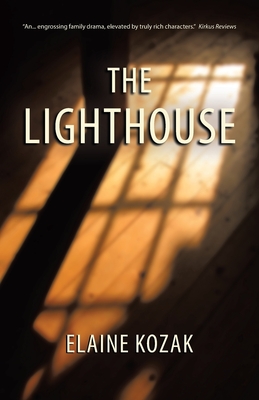 The Lighthouse
Paperback

* Individual store prices may vary.
Other Editions of This Title:
Hardcover (1/10/2020)
Description
The glory of New Mexico sunshine refracting through the famed Tree of Light window embodies the spirit of the Lighthouse resort, architect Niels Larsen's final, brilliant creation before his untimely death. Located on the family ranch and run by his daughter Ris and her husband Lucas Wilde--whose harrowing past led to a monk's vows until his love for Ris shattered them--the Lighthouse is a haven offering rest and rejuvenation.
One by one, Niels' descendants are drawn back to the sanctuary of the ranch. His grandson Theo Wilde, a frustrated artist, has abandoned his wayward wandering to raise his young son alone. Ben Wilde, a successful lawyer and Theo's estranged brother, flees a crumbling marriage to manage the Lighthouse after internal corruption is exposed. Fin Larsen, Niels' son and a renowned composer, retreats to mourn the loss of his wife. Devastated by her mother's death, their runaway daughter Leah comes home after a mysterious ten-year absence.
As the family warily threads itself back together, old conflicts are reignited, deep secrets are revealed, past traumas are confronted, and taboos are tested. And with the future of the Lighthouse hanging in the balance, the spirit of its creator must shine through one last time...
"Kozak has crafted warm, inviting, and thoughtful characters here... Even in dark moments, it's a pleasure to spend time with them." -Kirkus Reviews
Tellwell Talent, 9780228810544, 362pp.
Publication Date: January 10, 2020