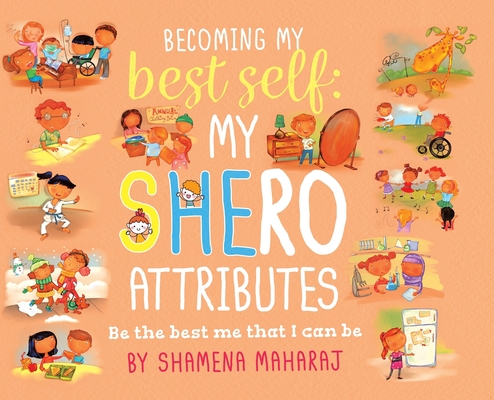 Becoming My Best Self (Hardcover)
My Shero Attributes
Tellwell Talent, 9780228811916, 28pp.
Publication Date: July 22, 2019
Other Editions of This Title:
Paperback (7/22/2019)
* Individual store prices may vary.
Description
I have heard the saying that it takes a village to raise a child. That is true for all the parents and teachers, coaches, friends, families and anyone who have the pleasure and responsibilities of inspiring our children. This book came as an inspiration and reflection of the important attributes that helps to shape our children. It is about all of our SHEROES and HEROES. Studies have shown that the happiest, most successful children are those who can appreciate the differences and the opportunities and learnings that is experienced everyday. I have taught my two daughters that it is important to start from a place of gratitude. My hope is that this book will be a discussion for parents and teachers and anyone who wants to inspire important life attributes in a child's life. There is an opportunity to choose one the attributes each month and celebrate it, discuss, reflect and have a conversation without any judgement to build understanding and awareness.
Inspire children and let them know that failure is part of life, gratitude is important for our wellbeing, compassion is important to cultivate. When our children knows and learns and experience these attributes, they will have conversations at a deeper level and will know how to place the different lessons in life. I feel that we need to have more conversations on these attributes at the dinner table, coffee table, lunch rooms, where ever the conversation takes you.