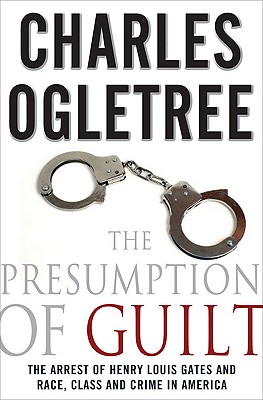 The Presumption of Guilt (Hardcover)
The Arrest of Henry Louis Gates Jr. and Race, Class and Crime in America
Palgrave MacMillan, 9780230103269, 256pp.
Publication Date: June 22, 2010
* Individual store prices may vary.
Description
Shortly after noon on Tuesday, July 16, 2009, Henry Louis Gates, Jr., MacArthur Fellow and Harvard professor, was mistakenly arrested by Cambridge police sergeant James Crowley for attempting to break into his own home. The ensuing media firestorm ignited debate across the country. The Crowley-Gates incident was a clash of absolutes, underscoring the tension between black and white, police and civilians, and the privileged and less privileged in modern America. Charles Ogletree, one of the country's foremost experts on civil rights, uses this incident as a lens through which to explore issues of race, class, and crime, with the goal of creating a more just legal system for all.
Working from years of research and based on his own classes and experiences with law enforcement, the author illuminates the steps needed to embark on the long journey toward racial and legal equality for all Americans.
About the Author
Charles Ogletree is the Jesse Climenko Professor of Law at Harvard Law School and the founding and executive director of the Charles Hamilton Houston Institute for Race and Justice at the law school. He is the author of four books on race and the law, including the critically acclaimed All Deliberate Speed, and has received numerous awards and honors, including being named one of the 100+ Most Influential Black Americans by" Ebony" "Magazine." In the immediate aftermath of the Crowley-Gates incident, Ogletree acted not only as counsel to professor Gates but continues to be special counsel to President Obama and advisor on police behavior to both Harvard University and the City of Cambridge.
Praise For The Presumption of Guilt: The Arrest of Henry Louis Gates Jr. and Race, Class and Crime in America…
"A great teacher is one who seizes on every great teaching moment to explain and educate.  Charles Ogletree is such a teacher.  He has seized on the very public arrest of Professor Henry Louis "Skip" Gates to teach Americans important lessons about the Constitution, the continuing relevance of race in America and the ease with which an incident can escalate into a major event.  Ogletree was there, knows all the participants and has written a brilliant book from which all Americans can learn."  --Alan Dershowitz, author of Trials of Zion
"The Presumption of Guilt" is both informative and instructive. Informative because it provides a very accurate description of the events of that day and instructive because it identifies the critical areas which must be addressed in order to prevent racial profiling and other disparities in the criminal justice system." -- Ronald E. Hampton, Executive Director, National Black Police Association
"Charles Ogletree possesses one of the most brilliant legal minds in American culture and here he bridges the ivory tower academy and the messy world in a rare and unique manner. Don't miss this book." --Cornel West, Princeton University
Praise for Ogletree's
All Deliberate Speed: Reflections on the First Half Century of Brown vs. Board of Education
: A bold and original analysis...reveals how the great reforms once promised by this landmark decision were systematically undermined. -- Henry Louis Gates, Jr.
A remarkable and very readable account of one young man's coming of age during the civil rights movement....A 'must read.' -- John Hope Franklin, Professor of History Emeritus, Duke University, Author of
From Slavery to Freedom

Coverage from NPR
or
Not Currently Available for Direct Purchase