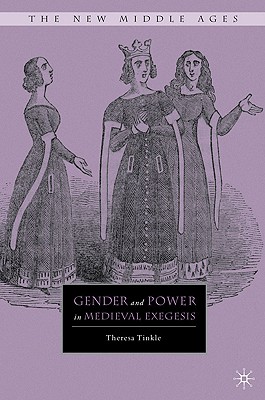 Gender and Power in Medieval Exegesis (Hardcover)
Palgrave MacMillan, 9780230104358, 196pp.
Publication Date: October 18, 2010
Description
After establishing a feminist-historicist perspective on the tradition of biblical commentary, Tinkle develops in-depth case studies that situate scholars reading the bible in three distinct historical moments, and in so doing she exposes the cultural pressures that medieval scholars felt as they interpreted the bible.
About the Author
THERESA TINKLE is Arthur F. Thurnau Professor and Associate Professor in the Department of English Language and Literature at University of Michigan, Ann Arbor, USA.
Praise For Gender and Power in Medieval Exegesis…
"Each chapter of Gender and Power in Medieval Exegesis is thoroughly researched, convincingly argued, and lucidly written. The book traces the history of masculine scholarly authority over the interpretation of both scripture and women, while simultaneously ferreting out countering gestures, sometimes in surprising places, like Augustine's Confessions and the Fleury Slaughter of Innocents. Chaucer's Wife of Bath, though brought into being by a man, is treated in scribal marginalia as an independent voice challenging the misogyny of institutionalized exegesis. The reader encounters interpretive skill and profound learning at every turn."—Peggy Knapp, Professor of English, Carnegie Mellon University
Advertisement