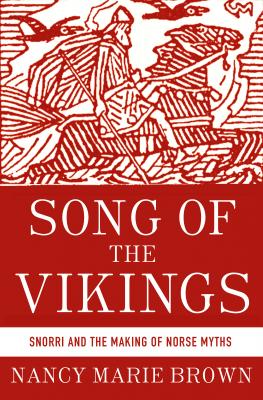 Song of the Vikings: Snorri and the Making of Norse Myths (Hardcover)
Snorri and the Making of Norse Myths
Palgrave MacMillan, 9780230338845, 244pp.
Publication Date: October 30, 2012
* Individual store prices may vary.
or
Not Currently Available for Direct Purchase
December 2012 Indie Next List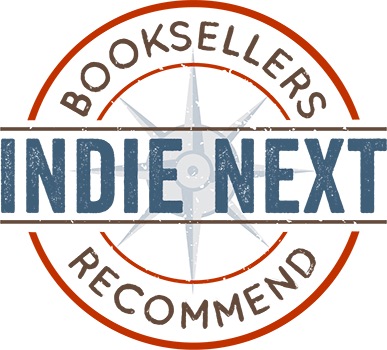 "As you read about 13th century storyteller Snorri Sturluson and his writing, you will also learn about the history of the fiercely independent Icelanders and their often difficult relationships with their Scandinavian neighbors. This book is full of blood-curdling tales of family rivalries all interwoven with stories of Norse gods and other mythical creatures of the sagas. Those who have read Tolkien's Lord of the Rings will find some names that will sound oddly familiar!"
— Dominica Borg, Norwich Bookstore, Norwich, VT
View the List
Description
Much like Greek and Roman mythology, Norse myths are still with us. Famous storytellers from JRR Tolkien to Neil Gaiman have drawn their inspiration from the long-haired, mead-drinking, marauding and pillaging Vikings. Their creator is a thirteenth-century Icelandic chieftain by the name of Snorri Sturluson. Like Homer, Snorri was a bard, writing down and embellishing the folklore and pagan legends of medieval Scandinavia. Unlike Homer, Snorri was a man of the world a wily political power player, one of the richest men in Iceland who came close to ruling it, and even closer to betraying it In "Song of the Vikings," award-winning author Nancy Marie Brown brings Snorri Sturluson's story to lifein a richly textured narrative that draws on newly available sources.
About the Author
Nancy Marie Brown is the author of highly-praised books of nonfiction, including "The Abacus and the Cross" and "The Far Traveler: Voyages of a Viking Woman." She has studied Icelandic literature and culture since 1978. Formerly the editor of the award-winning magazine "Research/Penn State," Brown lives in Vermont, where she keeps four Icelandic horses and an Icelandic sheepdog. She blogs at nancymariebrown.blogspot.com."
Praise For Song of the Vikings: Snorri and the Making of Norse Myths…
"[The most influential writer of the Middle Ages] wasn't Chaucer, or Malory or the writers of Arthurian romances but…a politically powerful Icelander called Snorri Sturluson…Song of the Vikings puts the works and the man together…His life deserves to be better known."--Thomas Shippey, The Wall Street Journal
"An important undertaking...The first English-language book published on Snorri in 30 years…Readers will feel affected by the loss of this powerful and complicated man."—Kirkus Reviews
"For readers who've long sensed that older winds blow through the works of their beloved Tolkien, Song of the Vikings is a fitting refresher on Norse mythology. Without stripping these dark tales of their magic, Nancy Marie Brown shows how mere humans shape myths that resonate for centuries--and how one brilliant scoundrel became, for all time, the 'Homer of the North.' "--Jeff Sypeck, author of Becoming Charlemagne
"In medieval Iceland, one of the most remote corners of the known Earth, a very un-Viking Norseman named Snorri Storluson crafted the heroic mythology on which rests everything from Wagner's Ring cycle and the Brothers Grimm to Tolkein (who considered Snorri's work more central to English literature than Shakespeare's) and even the evils of Nazism. In "Song of the Vikings," Nancy Marie Brown brings to vivid life this age of poetic Viking skalds, of blood feuds and vengeance raids, of royal intrigue and fierce independence, when the barren, beautiful landscape of the North was haunted by trolls, giants and dragons - all of which Snorri, the most important writer the world ever forgot, captured for eternity."--Scott Weidensaul, author of The First Frontier
"With wry wit and graceful prose Nancy Marie Brown takes us back to medieval Iceland and introduces us to perhaps the greatest storyteller of the period, Snorri Sturluson.  Her depth of knowledge of the era, the rugged landscape, the Vikings, and their lifestyle is impressive." – Pat Shipman, author of To the Heart of the Nile
"For lovers of Medieval history, Norse legend, and myth in general, "Song of the Vikings" is a must read.  Nancy Marie Brown has transformed her extensive knowledge of thirteenth-century Iceland into an accessible and interesting book.  Bravo!"--Marilyn Yalom, author of Birth of the Chess Queen and How the French Invented Love
"Drawing upon her broad knowledge, Nancy Marie Brown not only skillfully situates Snorri's powerful voice, his tales and his (mis)deeds, in their context, she also adeptly illuminates his modern appeal and curious afterlife in popular culture. This is a sober, well-informed, and imaginative take on Norse mythology."--Gisli Palsson, author of Travelling Passions and professor of anthropology, University of Iceland
"Nancy Marie Brown, a clear and careful writer, has crafted a compelling evocation of Snorri Sturluson in his place and time, the Icelandic-Norse commonwealth of the turbulent thirteenth century. Although Snorri always remains at the center of this tale, Song of the Vikings is in many ways the biography of an entire, unusual people. Medieval Icelanders struggled for hundreds of years with their political allegiance, religious adherence, social structure and their remote island home itself with its awesome challenges to human existence. Furnished nine hundred years ago with the Latin alphabet, Icelanders began writing remarkable narratives of their own lives and of their Norse heritage—and clever, wily Snorri has long been considered by many scholars foremost among the medieval authors of Iceland as well as the leading power broker of his day on the island.
Nancy Marie Brown concludes her Song of the Vikings in truly constructive fashion with an absorbing essay on the reception of medieval Icelandic literature in the modern world, confirming the indelible signature of this sophisticated people on the texts of our global civilization, from Wagner and Tolkien to Thor (from Marvel Comics) and A.S. Byatt. Like her earlier The Far Traveler, on the expansive journeys of the Norse, Nancy Marie Brown's Song of the Vikings belongs in the hands of every discerning student of Western civilization."--Patrick J. Stevens, Curator, the Fiske Icelandic Collection, Cornell University Library
Book Videos
Advertisement