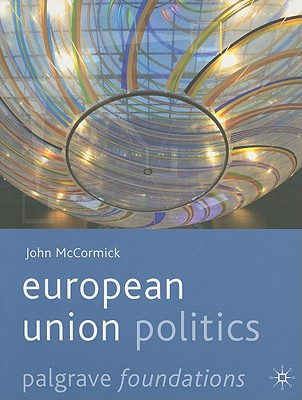 European Union Politics (Paperback)
Palgrave MacMillan, 9780230577077, 468pp.
Publication Date: May 15, 2011
Other Editions of This Title:
Hardcover (5/15/2011)
* Individual store prices may vary.
Description
This major new text provides an authoritative introduction to all aspects of politics and policy in the European Union. Written in the author's inimitably accessible style, it brings the EuropeanUnionto life, giving readers a sense of the color and flavor ofEuropean Unionpolitics and its impact on the citizens of Europe.-A major new introductory text specifically designed for students studying the European Union for the first time
-Broad and detailed coverage of all aspects of European Union politics and policy and the nature of European integration
-Written in the author's inimitably lively and accessible style - an extremely student-friendly new addition to a generally dry and dusty field
-Readable and relevant, and alive to the human side of the EuropeanUnionand the impact it has on the lives of Europe's citizens
-Packed with a wide range of maps, charts, photos, and boxed features, including profiles of key figures in the theory and practice of European integration and country profiles of member states
-Companion website includes updated materials, self test questions and answers, a searchable chronology glossary of terms, links, and further reading and an instructor's site providing additional teaching resources.
About the Author
JOHN MCCORMICKisJean Monnet Professor of European Union Politics, Indiana University-Purdue University Indianapolis (IUPUI). He has been a visiting professor at the Universities of Exeter and Sussex in Britain, and at the College of Europe in Belgium, and is currently a Visiting Research Fellow at the Sussex European Institute, University of Sussex, UK. He was acting chair of the department in 2000-2001, and chair in 2002-2008. He is currently Director of Graduate Studies. In 2010 he was awarded a Jean Monnet Chair from the European Commission, under an international program that supports teaching activities in European integration. He is the author of 10 books and multiple book chapters and journal articles, has written four textbooks that have been published in 16 fully-revised editions, has won three School of Liberal Arts teaching awards."
Praise For European Union Politics…
"An excellent up-to-date textbook combining clear writing with a deep knowledge of the European Union. I recommend it highly both for newcomers to EU Studies and for those who want to gain an in-depth understanding of the complexities, some would say 'mysteries,' of European integration." --Alberta M. Sbragia, University of Pittsburgh, USA "This excellent textbook is an absolute 'must have' for anyone with an interest in the European Union. Bang up to date, and taking full account of the Lisbon Treaty changes, it is equally suited to those studying EU politics and government for the first time and those who wish to delve deeper into its intricacies." -- Amy Verdun, University of Victoria, Canada   "Comprehensive, authoritative, and above all accessible, with a lively writing style lightened by pertinent anecdotes and observations: a rare combination. It succeeds admirably in its objective of providing a systematically-integrated introduction for students approaching the study of EU politics for the first time." -- Wyn Grant, University of Warwick, UK "Lively and vivid, this wonderfully accessible introduction to the principles, history, politics, policies, and effects of European integration will really help students penetrate the walls of incomprehension and complexity that too often surround fortress Europe." -- Jonathon W. Moses, NTNU, Trondheim, Norway "Accessible but thought-provoking, and based on an impressively deep knowledge of the European Union, this beautifully-written, comprehensive and thoughtful new introduction, seemingly effortlessly makes a complex subject really come alive. My students will love it." -- Jane O'Mahony, University of Kent, UK 
or
Not Currently Available for Direct Purchase