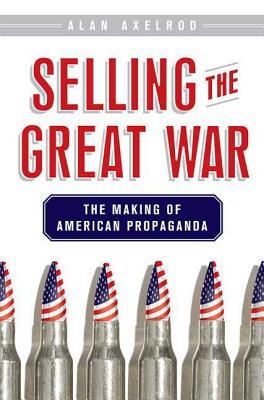 Selling the Great War: The Making of American Propaganda (Hardcover)
The Making of American Propaganda
Palgrave MacMillan, 9780230605039, 244pp.
Publication Date: March 1, 2009
* Individual store prices may vary.
or
Not Currently Available for Direct Purchase
Description
The riveting, untold story of George Creel and the Committee on Public Information -- the first and only propaganda initiative sanctioned by the U.S. government.
When the people of the United States were reluctant to enter World War I, maverick journalist George Creel created a committee at President Woodrow Wilson's request to sway the tide of public opinion. The Committee on Public Information monopolized every medium and avenue of communication with the goal of creating a nation of enthusiastic warriors for democracy. Forging a path that would later be studied and retread by such characters as Adolf Hitler, the Committee revolutionized the techniques of governmental persuasion, changing the course of history.
Selling the War is the story of George Creel and the epoch-making agency he built and led. It will tell how he came to build the and how he ran it, using the emerging industries of mass advertising and public relations to convince isolationist Americans to go to war. It was a force whose effects were felt throughout the twentieth century and continue to be felt, perhaps even more strongly, today. In this compelling and original account, Alan Axelrod offers a fascinating portrait of America on the cusp of becoming a world power and how its first and most extensive propaganda machine attained unprecedented results.
About the Author
Alan Axelrod is the author of numerous books on military history, general history, American history and historically rooted business and management books, including Bradley and Patton in The Great Generals Series edited by General Wesley K. Clark, the BusinessWeek bestsellers Patton on Leadership and Elizabeth I, CEO, as well as a host of encyclopedias and other trade reference titles. He lives in Atlanta, Georgia.
Advertisement