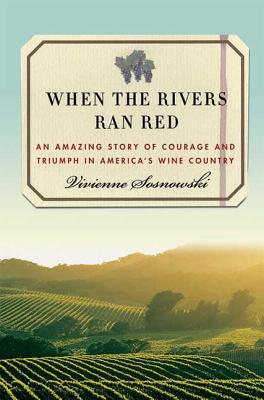 When the Rivers Ran Red: An Amazing Story of Courage and Triumph in America's Wine Country (Hardcover)
An Amazing Story of Courage and Triumph in America's Wine Country
Palgrave MacMillan, 9780230605749, 228pp.
Publication Date: June 9, 2009
* Individual store prices may vary.
or
Not Currently Available for Direct Purchase
Description
When Prohibition took effect in 1920, only a few months after one of the greatest California grape harvests of all time, violence and chaos descended on Northern California. Federal agents spilled thousands of gallons of wine in the rivers and creeks, gun battles erupted on dark country roads, and local law enforcement officers sympathetic to their winemaking neighbors found ways to stonewall the intruding authorities. For the state's winemaking families many of them immigrants from Italy surviving Prohibition meant facing a crucial decision give up their idyllic way of life, or break the law to enable their livelihood to survive.
Sosnowski's intimate history provides us with a new view into Prohibition America, away from the flappers and speakeasys of Chicago and New York, and into the lovely hills and valleys of wine country, where families hid vintages and prayed for the days when they could resume the craft that they loved. "When the Rivers Ran Red" tells of the extraordinary adventures of the stalwart efforts of immigrant families the Seghesios, the Foppianos, the Nichelinis and the Cuneos who saved one of America's most beloved traditions.
About the Author
Vivienne Sosnowski has been an editorial director of newspapers, including the Washington, D.C., Examiner and the San Francisco Examiner. A gifted photographer whose portraits of wine country pioneers were the genesis of When the Rivers Ran Red, she divides her time between a home in the vineyard county of Sonoma and another in Vancouver, Canada.
Advertisement