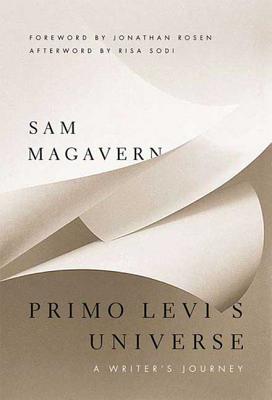 Primo Levi's Universe (Hardcover)
A Writer's Journey
Palgrave MacMillan, 9780230606470, 240pp.
Publication Date: July 7, 2009
* Individual store prices may vary.
Description
Primo Levi is best known for his memoir, "Survival in Auschwitz," but he was also a scientist, fiction writer, and poet: in short, a Renaissance man, who did not want to be known exclusively as a Holocaust writer. Using Levi's own words as a springboard, Sam Magavern offers here for the first time a multi-faceted portrait of the man - as a writer. By exploring all of Levi's writings including his short stories, poems, his delightful novels about blue-collar workers Magavern introduces us to a talented writer who had a profound love of humanity, a sharp wit, a passion for his profession as a chemist a man inspired by variety of things beyond his Holocaust experience. Magavern brings a fresh, personal sensibility to the way we think about Levi and produces a hybrid book part life story and part literary biography, finally doing justice to the man's calm rationality and essential beliefs.
About the Author
Sam Magavern has written for Poetry, The Partisan Review, and The Paris Review, among others. He is a professor at the University at Buffalo Law School and serves on the city's Living Wage Commission. He lives in Buffalo, New York. Jonathan Rosen (introduction) is the author of Eve's Apple and The Talmud and the Internet. His essays have appeared in The New York Times Magazine, The New Yorker among others. He is editorial director of Nextbook, where he edits the "Jewish Encounters" series. Risa Sodi (afterword) is the director of undergraduate study, senior lector II, and language program director at Yale University. She is the author of Narrative and Imperative: The First Fifty Years of Italian Holocaust Writing, 1944-1994 and A Dante of Our Time: Primo Levi and Auschwitz. She was the last person to interview Levi before his death.
Praise For Primo Levi's Universe: A Writer's Journey…
"This is a book about a survivor, not a victim, and what Magavern shows with remarkable skill is how Levi, the writer, managed to live in Auschwitz in a state Levi himself describes as "exceptional spiritedness"; a state which allowed him to record in exceptional detail the sometimes human, sometimes inhuman world he was forced to inhabit." —Jewish Book World
"Magavern, in clear, careful language that Levi would appreciate, leads us through Levi's works and life, opening our ears and minds to a richer understanding of one of the most subtle and complex writers of the twentieth century." --Ann Goldstein,
The New Yorker
, editor of the forthcoming complete works of Primo Levi "This is a measured and sensitive academic exploration of a complicated and tortured soul who desperately sought freedom throughout his lifetime."--
Publishers Weekly
 "The author understands Levi as a heroic witness to Auschwitz and reads his work as redemptive and spiritual. A good introduction to Levi's life and work."--
Library Journal
 "There is no more haunting literary death in our time. Let Sam Magavern tell it in his careful and elegant way, and you'll understand why this is an exemplary slender critical biography of a great 20th century writer."- Jeff Simon,
The Buffalo News
 "Sam Magavern walks us through Levi's writings, offering us a haunting view into Levi's internal universe...This is a book about a survivor, not a victim, and what Magavern shows with remarkable skill is how Levi, the writer, managed to live in Auschwitz in a state Levi himself describes as 'exceptional spiritedness.'" --
Jewish Book World
 "Sam Magavern has elucidated Levi's writings, delving into their ambiguity, intensity and complexity to fashion a whole of what is a legacy that cannot help but disturb our conceptions of the Holocaust."  --
Chicago Jewish Star
 "Sam Magavern, himself a poet and lawyer, looks through that window with almost uncanny empathy in his book Primo Levi's Universe. He unravels contradictions in the sometimes puzzling work of a sometimes puzzling man, or else leaves them in place as imprints of the atrocity of Auschwitz and of Levi's own complex personality."--
Hadassah
or
Not Currently Available for Direct Purchase