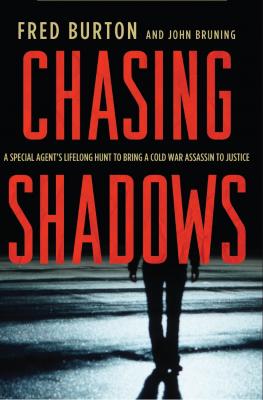 Chasing Shadows: A Special Agent's Lifelong Hunt to Bring a Cold War Assassin to Justice (Hardcover)
A Special Agent's Lifelong Hunt to Bring a Cold War Assassin to Justice
Palgrave MacMillan, 9780230620551, 258pp.
Publication Date: April 12, 2011
* Individual store prices may vary.
or
Not Currently Available for Direct Purchase
Description
On a warm Saturday night in July 1973 in Bethesda Maryland, a gunman stepped out from behind a tree and fired five point-blank shots into Joe Alon, an unassuming Israeli Air Force pilot and family man. Alon's sixteen-year-old neighbor, Fred Burton, was deeply shocked by this crime that rocked his sleepy suburban neighborhood. As it turned out, Alon wasn't just a pilot he was a high-ranking military official and with intelligence ties. The assassin was never found and the case was closed. In 2007, Fred Burton who had since become a State Department counterterrorism special agent reopened the case. Here, in Chasing Shadows, Burton spins a gripping tale of the secret agents, double dealings, terrorists and heroes he encounters he chases leads around the globe in an effort to solve this decades-old murder. From swirling dogfights over Egypt and Hanoi to gun battles on the streets of Beirut, this action-packed thriller looks in the dark heart of the Cold War to show power is uses, misused, and sold to the most convenient bidder.
About the Author
Fred Burton is one of the world's foremost experts on security, terrorists, and terrorist organizations. He was deputy chief of the Counterterrorism Division of the State Department's Diplomatic Security Service and is currently a vice president at Stratfor, a global intelligence agency known as the "shadow CIA." He is the author of Ghost: Confessions of a Counterterrorism Agent and has appeared on the Daily Show, Glenn Beck and Anderson Cooper 360, and on Fox, ABC, and CBS radio. He has also written for the Los Angeles Times, among others. He lives in Austin, TX. John Bruning is a military historian and the co-author of House to House. He lives in Independence, Oregon.
Advertisement