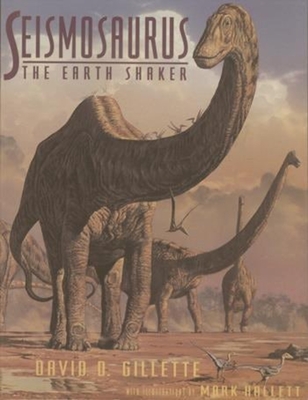 Seismosaurus: The Earth Shaker (Hardcover)
The Earth Shaker
Columbia University Press, 9780231078740, 205pp.
Publication Date: September 22, 1994
Description
This scientific detective story is the first book which explains clearly the science used by paleontologists, and the new, cutting-edge techniques that led to the discovery of Seismosaurus, the longest dinosaur yet known--and possibly the largest land animal to have ever lived. Gillette's first-person account of the project answers the most frequently asked questions about Seismosaurus: How was it discovered? How do we know it is a new species? How did it die? Part catalogue of the workings of paleontological science in the 1990s, the book also illustrates the exciting collaboration between Gillette, the chemists and physicists who helped to reconstruct Seismosaurus.
About the Author
David D. Gillette, Ph.D., is the coeditor of Dinosaur Tracks and Traces and coauthor of Glyptodonts of North America.Mark Hallett is a well-known illustrator of prehistoric animals and their environments. His work has graced the pages of Life, Smithsonian, and Natural History and has been featured in internationally televised programs.
Advertisement