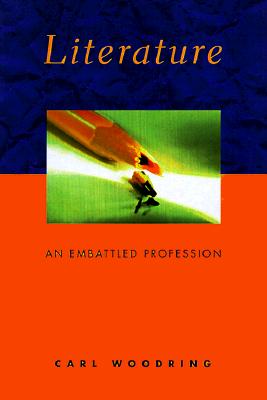 Literature (Hardcover)
An Embattled Profession
Columbia University Press, 9780231115223, 224pp.
Publication Date: June 8, 1999
* Individual store prices may vary.
Description
Delving into the hotly debated issues surrounding the relevance of the humanities in today's society, this spirited and engaging book analyzes the history and current status of literary study in America. Carl Woodring--who played a central part in organizing Columbia University's Society of Fellows in the Humanities, which oversees the core program devoted to monumental works of civilizations and art--casts an astute eye on the culture wars, chastising both the radicals who have jettisoned humanism and the conservatives who reject any challenge to prevailing tastes. After examining the history of cultural, political, and commercial influences on literary study in North America from the early 1800s to the late 1990s, Woodring turns to the present state and future course of the university itself, discussing the larger institutional context of the contemporary humanities. From the role of technology in classrooms and libraries to needed changes in the tenure system, from the effect of the current emphasis on research and publication to helpful advice for young teachers, Literature: An Embattled Profession offers critical insights into ways to rescue the profession of literary study from insularity and dissension. Finally, Woodring delivers a devastating analysis of the bloated administrations that act as Ph.D. factories and show no regard for the future of the scholars they produce.
About the Author
Carl Woodring is Woodberry Professor Emeritus of Literature at Columbia University. He is the author of numerous books, including Politics in English Romantic Poetry, Wordsworth, Virginia Woolf, and Nature Into Art: Cultural Transformations in Nineteenth-Century Britain. He is the editor of Table Talk in the Collected Works of Samuel Taylor Coleridge, The Columbia History of British Poetry, and, with James Shapiro, The Columbia Anthology of British Poetry.
or
Not Currently Available for Direct Purchase