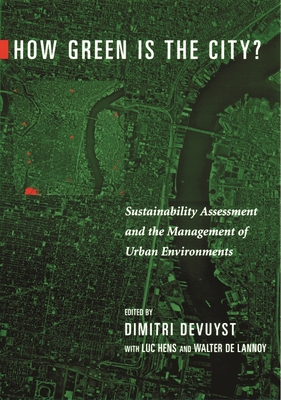 How Green Is the City?: Sustainability Assessment and the Management of Urban Environments (Paperback)
Sustainability Assessment and the Management of Urban Environments
Columbia University Press, 9780231118033, 488pp.
Publication Date: August 1, 2001
Description
This book deals with practical ways to reach a more sustainable state in urban areas through such tools as strategic environmental assessment, sustainability assessment, direction analysis, baseline setting and progress measurement, sustainability targets, and ecological footprint analysis.
About the Author
Dimitri Devuyst is a postdoctoral fellow for the Fund for Scientific Research in Flanders, Belgium, and visiting professor of ecology at the Human Ecology Department at Vrije Universiteit Brussel, Belgium.
Advertisement